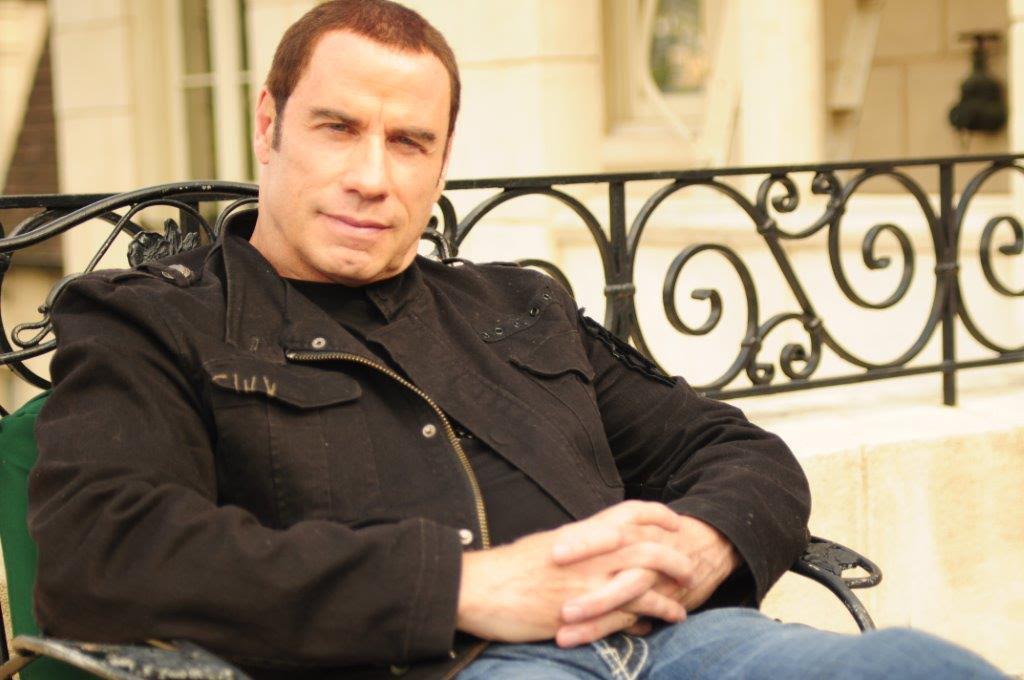 Nominated for two Academy Awards, eight Golden Globes and two Emmy awards, two-time Golden Globe and Emmy winner John Travolta recently starred in the film THE FANATIC and won the lead acting award at the Rome Film Festival for his role.
John most recently filmed Quibi comedic action series DIE HART starring Kevin Hart. DIE HART was Travolta's first TV role since his Golden Globe and Emmy-nominated turn as Robert Shapiro in The People v. O.J. Simpson: American Crime Story.
John has been honored twice with Academy Award nominations, the second for his riveting portrayal of a philosophical hit-man in Quentin Tarantino's PULP FICTION. He also received BAFTA and Golden Globe nominations for this highly acclaimed role and was named Best Actor by the Los Angeles Film Critics Association, among other distinguished awards.
Travolta received further praise as a Mafioso-turned-movie producer in the comedy sensation GET SHORTY, winning the Golden Globe Award for Best Actor in a Motion Picture, Musical or Comedy. In 1998, Travolta was honored by the British Academy of Film and Television Arts with the Britannia Award, and in that same year he received the Lifetime Achievement Award at the Chicago Film Festival. Travolta also won the prestigious Alan J. Pakula Award from the US Broadcast Critics Association for his performance in A CIVIL ACTION, based on the best-selling book and directed by Steve Zailian. He was nominated again for a Golden Globe for his performance in PRIMARY COLORS, directed by Mike Nichols and co-starring Emma Thompson and Billy Bob Thornton, and in 2008, he received his sixth Golden Globe nomination for his role as Edna Turnblad in the big-screen, box-office hit HAIRSPRAY. As a result of this performance, the Chicago Film Critics and the Santa Barbara Film Festival decided to recognize Travolta with a Lifetime Achievement Award for his role. In February 2011, John was honored by Europe's leading weekly program magazine HORZU, with the prestigious Golden Camera Award for "Best Actor International" in Berlin, Germany. In April 2014, John received global recognition when he was presented with the award for Outstanding Contribution to International Cinema by the International Indian Film Academy at the 2014 IIFA Film Awards. John has also recently been honored with Career Achievement Awards by both the Deauville and Napa Valley Film Festivals.
John has starred in a number of monumental films, earning his first Oscar and Golden Globe nominations for his role in the blockbuster SATURDAY NIGHT FEVER, which launched the disco phenomenon in the 1970s. He went on to star in the big- screen version of the long-running musical GREASE and the wildly successful URBAN COWBOY, which also influenced trends in popular culture. Additional film credits include the Brian DePalma thrillers CARRIE and BLOWOUT, as well as Amy Heckerling's hit comedy LOOK WHO'S TALKING and Nora Ephron's comic hit MICHAEL. Travolta starred in PHENOMENON and took an equally distinctive turn as an action star in John Woo's top-grossing BROKEN ARROW. He also starred in the classic FACE/OFF opposite Nicolas Cage, and THE GENERAL'S DAUGHTER, co-starring Madeline Stowe. In 2005, Travolta reprised the role of ultra- cool Chili Palmer in the GET SHORTY sequel BE COOL. In addition, he starred opposite Scarlett Johansson in the critically acclaimed independent feature film A LOVE SONG FOR BOBBY LONG, which was screened at the Venice Film Festival, where both Travolta and the films won rave reviews.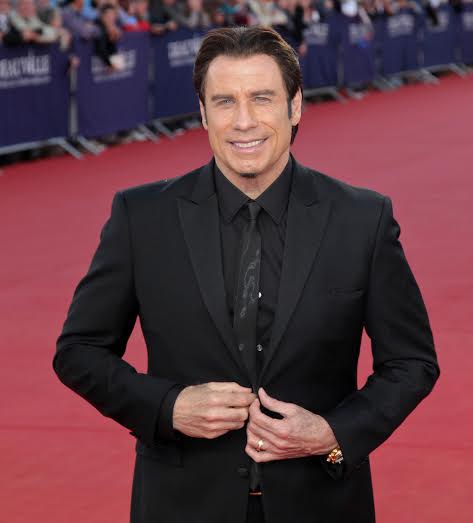 Other feature film credits include box-office hit-comedy WILD HOGS, the action-thriller LADDER 49, the movie version of the successful comic book THE PUNISHER, the drama BASIC, the psychological thriller DOMESTIC
DISTURBANCE, the hit action picture SWORDFISH, the successful sci-fi movie BATTLEFIELD EARTH, based upon the best-selling novel by L. Ron Hubbard, and LONELY HEARTS. In addition, Travolta starred opposite Denzel Washington in director Tony Scott's remake of THE TAKING OF PELHAM 1 2 3, and he provided the voice of the lead character in Walt Disney Pictures' animated hit BOLT. BOLT was nominated for a 2009 Academy Award for Best Animated Feature Film and a Golden Globe for Best Animated Film, in addition to Best Song for John and Miley Cyrus' duet titled, "I Thought I Lost You."
Travolta starred in Walt Disney Pictures' 2009 film OLD DOGS, along with Robin Williams, Kelly Preston and daughter Ella Bleu Travolta, followed by the action thriller FROM PARIS WITH LOVE, starring opposite Jonathan Rhys Meyers. John starred alongside Taylor Kitsch, Blake Lively, Aaron Johnson, Benicio Del Toro, Salma Hayek, Emile Hirsch and Demian Bichir in the Oliver Stone directed movie, SAVAGES.
John starred in the crime drama GOTTI, where he played mob boss John Gotti opposite his wife, Kelly Preston as Victoria Gotti. The film, directed by Kevin Connolly, was released in theaters across the country in 2018. Last year John filmed SPEED KILLS, a movie about the high-stakes world of speedboat racing, and TRADING PAINT, where he will played a dirt track racing legend opposite Shania Twain, Michael Madsen and Toby Sebastian.
He was next seen in THE POISON ROSE, as Private Investigator Carson Phillips. The detective thriller co-stars Morgan Freeman, Famke Janssen and his daughter Ella Bleu Travolta. In 2019, John starred in THE FANATIC, about a celebrity-obsessed man who goes to great lengths to get a response from his favorite movie star.
John has received 2 prestigious aviation awards: in 2003 the American Institute of Aeronautics and Astronautics Foundation Award for Excellence for his efforts to promote commercial flying, and in 2007 The Living Legends Ambassador of Aviation award.
John currently holds the jet licenses and type ratings for the Boeing 747 (Australian cert) and Boeing 707. He also holds licenses in Gulfstream, Challenger, Hawker, Falcon, Lear, Citation jets as well as the de Havilland Vampire and Canadair CL-41 Tutor/Tebaun military jets.
Travolta is the Qantas Airways Global Goodwill "Ambassador- at-Large" and piloted the original Qantas 707 during "Spirit of Friendship" global tour in July/August 2002.
John flew the 707 to New Orleans after the 2005 hurricane disaster bringing food and medical supplies, and in 2010, again flew the 707, this time to Haiti after the earthquake, carrying supplies, doctors and volunteers.
John is very involved in his charity, The Jett Travolta Foundation which was established in 2009 by John and his wife Kelly to raise money for a wide variety of charitable and educational causes.